6 tags
4 tags
4 tags
"What goes on inside is just too fast and huge and all interconnected for words..."
– David Foster Wallace (via abrutalkind)
3 tags
8 tags
9 tags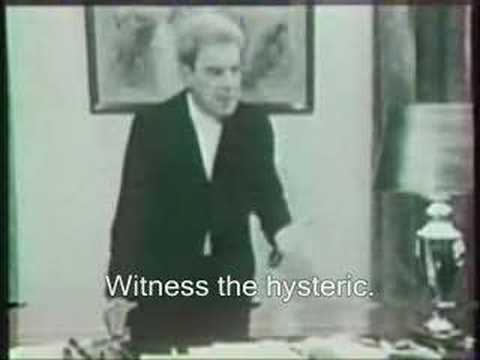 5 tags
"I prefer the absurdity of writing poems to the absurdity of not writing poems."
– Wislawa Szymborska
9 tags
green man, n.
OED: 1. a. In outdoor shows, pageants, masques, etc.: a man dressed in greenery, representing a wild man of the woods or seasonal fertility. 1. b. A supernatural being connected with nature and fertility, and often viewed as a personification of the woodland or forest.   2. A raw recruit or inexperienced man; spec. (in fishing and whaling) a man who has not been to sea before. 
5 tags
Hey you, Pious Ejaculation! →
Puritan names for contemporary babes.
4 tags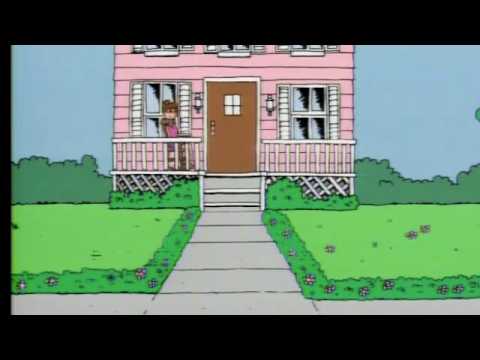 3 tags
If you can pronounce correctly every word in this... →
…you will be speaking English better than 90% of the native English speakers in the world.
5 tags
"He called her: golden dawn She called him: the wind whistles He called her:..."
– "Paris and Helen" by Judy Grahn
6 tags
"Barefoot" by Anne Sexton
Loving me with my shows off means loving my long brown legs,  sweet dears, as good as spoons;  and my feet, those two children let out to play naked. Intricate nubs,  my toes. No longer bound. And what's more, see toenails and all ten stages, root by root. All spirited and wild, this little piggy went to market and this little piggy stayed. Long brown legs and long brown toes. Further up, my...
9 tags
"The syntactical nature of reality, the real secret of magic, is that the world..."
– Terence Mckenna
5 tags
2 tags
5 tags
"Let us toast to animal pleasures, to escapism, to rain on the roof and instant..."
– Hunter S. Thompson
7 tags
"Total communication equals peace. And it will eliminate ignorance, apathy and..."
– Yoko Ono
4 tags
2 tags
"[ THE PARENTHESIS INSERTS ITSELF INTO THE...
Senator (I have never lain with rubrics,        nor am I among the indicted's         swart date books: I am the anchorite's        punched lips. Small-lunged boys          who duck in the old beds from dogs    have lain low in me;    rabbits, I think, have bolted here       who smell a cold hole      in the fuck-all blurry middle        of a life sprint. The ant   comes to me for its...
9 tags
"It was one of those March days when the sun shines hot and the wind blows cold:..."
– Charles Dickens
3 tags
8 tags
"If there's any hope for America, it lies in a revolution, and if there's any..."
– Phil Ochs
7 tags
"I remember that there are maps in my closet Carried from some motels in..."
– pg. 302, Rhode Island Notebook by Gabriel Gudding
7 tags
"Pumpkins have migraines. Every pumpkin is a big fat head of earth set to..."
– pg. 121, Rhode Island Notebook by Gabriel Gudding
5 tags
"Your eyebrows and mine like terrible weasels on our foreheads. Spiders are..."
– pg. 55, Rhode Island Notebook by Gabriel Gudding
2 tags
The Break Away by Anne Sexton Your daisies have come on the day of my divorce: the courtroom a cement box, a gas chamber for the infectious Jew in me and a perhaps land, a possibly promised land for the Jew in me, but still a betrayal room for the till-death-do-us— and yet a death, as in the unlocking of scissors that makes the now separate parts useless, even to cut each other up as we did...
2 tags
3 tags
2 tags
5 tags
10 tags
6 tags
"I accept chaos. I am not sure whether it accepts me. I know some people are..."
– Bob Dylan
4 tags
"The paradoxical — and tragic — situation of man is that his..."
– Erich Fromm
8 tags
"What a man believes upon grossly insufficient evidence is an index into his..."
– Bertrand Russell
5 tags
"We read the world wrong and say that it deceives us."
– Rabindranath Tagore
8 tags
"Put the argument into a concrete shape, into an image, some hard phrase, round..."
– Ralph Waldo Emerson
4 tags
"When I'm getting ready to reason with a man, I spend one-third of my time..."
– Abraham Lincoln
5 tags
"After all manner of professors have done their best for us, the place we are to..."
– Albert Camus
4 tags
"There is no frigate like a book To take us lands away."
– Emily Dickinson
4 tags
"Some books are to be tasted, others to be swallowed, and some few to be chewed..."
– Francis Bacon
6 tags
"Good friends, good books and a sleepy conscience: this is the ideal life."
– Mark Twain
3 tags
"One time, this guy handed me a picture of him. He said, 'Here's a..."
– Mitch Hedberg
5 tags
"For A Lady I Know" by Countee Cullen
For A Lady I Know She even thinks that up in heaven    Her class lies late and snores While poor black cherubs rise at seven    To do celestial chores.
4 tags
"Master of the house…isn't worth my spit. 'Comforter',..."
– Madame Thénardier, from "Master of the House," Les Miserables
3 tags
5 tags
5 tags
"I am two fools, I know, For loving, and for saying so In whining poetry."
– John Donne, The Triple Fool